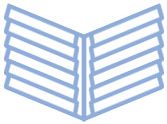 M & M Exteriors, LLC Provides New Home Siding and Siding Replacement in Northern VA
We specialize in all aspects of the external structure, so we can install siding too.
Like new roofing, siding is one of those investments you make to protect your home, add value, and improve the overall appearance of your property.
Whether you are considering siding replacement due to wood rot and other exterior problems, or you're just tired of painting and all the maintenance projects, we have solutions for your home.
Complete our contact form to get an overview of the process we use to replace siding and have our expert team answer your questions.
Variety of colors and styles for each
Quality and Low maintenance options
We use quality brand name materials including: