We are a Premier Contractor Specializing in Residential Roofing, Siding, Gutters, Windows and Door Replacements
New Roofing Installations – Roof Replacements – Roof Restoration
We provide service to Northern Virginia, and we are centrally located to reach our homeowners easily.
M & M Exteriors, LLC.
Our family owned and operated business based in Northern Virginia has been serving Northern Virginia homeowners since 2015 but our team has been specializing in roofing for over 15 years and in construction for much longer. We are a fully licensed and insured roofing, siding, guttering, windows and door replacement contractor. We are proud to provide homeowners with outstanding workmanship and great customer service. Our roofs come with additional peace of mind because we provide a 10-year workmanship warranty.
We are committed to putting our homeowners first and treating everyone the way we would want to be treated.
Call M & M Exteriors in Northern Virginia for all your exterior home projects:
New Roofs
Replacement for hail and wind damaged roof
Installation of New Siding
Seamless Gutters
Replacement Windows and Doors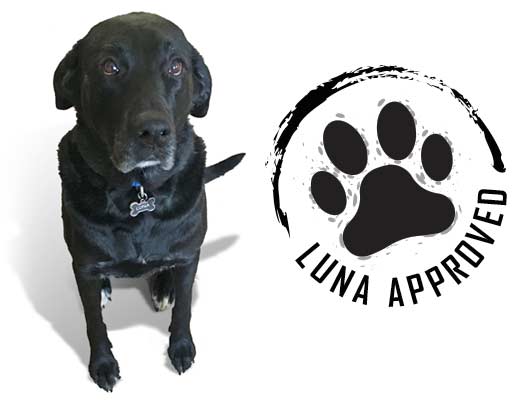 Luna Approved. Sometimes, our homeowners are happier to see Luna, Chief Dog Officer, than they are about their roofs! She does travel, but stays in the truck unless you insist on a visit—it's okay, everybody does! That's why the job's not done until Luna knows you're happy and gives your job the official Paw of Approval!
Our Home Exterior Installation Services in Northern Virginia
Our Satisfied Customers Say it Best
"Extremely courteous and knowledgeable. Worked hard to meet our expectations."
Marissa & Peter T.
Fairfax, VA
"Great Work!  Very helpful & knowledgeable with insurance issues, exceptional personal service!"
"M & M Exteriors. Melody and Matt were great to work with. They were on site w/ my insurance inspection, were helpful ensuring that all damaged areas were identical."
"I just wanted to say that I'm extremely grateful for all that you and your team have done for Dawn and I. I'm very happy with both the quality of the work and the professionalism exercised in executing it. From my perspective, I feel you have a company that really strives for excellence. Thank you and I look forward to the opportunity to thank you in person."
"A very professional team who went the extra mile to work with our insurance company and ensured we received everything we needed to replace roof and gutters. Completely satisfied and my wife and I have recommended them to many neighbors."
Jerry & Peggy B.
Ashburn, VA
"M & M is a fantastic team and both are fantastic roofer and managers of their business. What's more, the little that each lacks, the other has."
Bob & Betsy W.
Haymarket, VA
"Professional and Knowledgeable Contractor. M & M Exteriors did a very good job for me. Thanks!"
"Outstanding work from start to finish. Matt and Melody were professional, courteous, and knowledgeable. They completed thework on time & within the agreed price."
Dickey & Clara R.
Haymarket, VA
"They did a great job. Matt and Melody were great to work with. They have a good business going and do a very professional job."
Bill & Cathy E.
Haymarket, VA
"Professional & knowledgeable. Will recommend to others."
"Professional and knowledgeable contractor. Awesome! No leaks under roof while storms."
Peter & Hailey S.
Falls Church, VA
M & M Exteriors, LLC – Your Expert Roofing Contractors
View Our Projects
Take a look through our interactive project portfolio to see some of our previously completed projects.
We Provide Roofing and Siding Installation to Customers in
Prince William, Fauquier, Fairfax and Loudoun County, VA
Prince William County, VA
Manassas, VA – Sudley Springs, VA – Manassas Park, VA – Gainesville, VA – Haymarket, VA – Catharpin, VA – Bristow, VA – Nokesville, VA – Dumfries, VA – Occoquan, VA – Lorton, VA – Dale City, VA – Woodbridge, VA
Fauquier County, VA
Bealeton, VA – Broad Run, VA – Calverton, VA – Casanova, VA – Catlett, VA – Delaplane, VA – Goldvein, VA – Hume, VA – Marshall, VA – Opal, VA – Remington, VA – The Plains, VA – Warrenton, VA
Loudoun County, VA
Aldie, VA – Ashburn, VA – Hamilton, VA – Hillsboro, VA – Lansdowne, VA – Leesburg, VA – Lovettsville, VA – Middleburg, VA – Purcellville, VA – Round Hill, VA – Sterling, VA – South Riding, VA
Fairfax County, VA
Alexandria, VA – Annandale, VA – Burke, VA – Centreville, VA – Chantilly, VA – Clifton, VA – Fairfax, VA – Fairfax Station, VA – Falls Church, VA – Great Falls, VA – Herndon, VA – McLean, VA – Oakton, VA – Reston, VA – Springfield, VA – Vienna, VA
Arlington, VA
Culpeper County, VA